Ambiente
Nuestro compromiso
El Rees Hotel Queenstown está comprometido con las políticas y prácticas que respaldan los objetivos de protección y sostenibilidad ambiental y social. El Hotel Rees ha implementado un programa de administración a nivel de toda la compañía para perseguir y desarrollar prácticas operativas que minimicen el desperdicio y promuevan la interacción positiva entre las operaciones de nuestro negocio y la comunidad más amplia en la que vivimos.
Carbono neutral
El Hotel Rees determinó que será un líder de la industria en el logro del estado Neutral de Carbono, mediante la medición de su Huella de Carbono, la adopción de nuevas prácticas para reducir las emisiones de Carbono, y estamos investigando formas de apoyar los proyectos de Emisión de Emisiones de Carbono para compensar las emisiones que no podemos eliminar.
Conservación de energía
Se han seguido prácticas de diseño y construcción que proporcionan aislamiento acústico y térmico que supera significativamente los estándares actuales de Nueva Zelanda.
Las bombillas de bajo consumo y los tubos fluorescentes se han instalado, siempre que sea posible, en todas las áreas de uso general de The Rees Hotel, interna y externamente.
La calefacción por suelo radiante, los calentadores de pared y las chimeneas de gas se pueden controlar de forma remota para que el uso de la energía se pueda gestionar y conservar de forma centralizada cuando los apartamentos estén vacíos.
Conservación del agua
Los sofisticados accesorios de uso eficiente del agua, como los cabezales de ducha, los aireadores de grifo y los inodoros de doble descarga, son estándar en todo The Rees Hotel.
Hemos implementado una política de cambio de toallas y sábanas diseñada para minimizar el desperdicio de agua y el uso de productos de lavandería.
El agua gris se retira de la lavandería central y se reutiliza para el riego de jardines.
Los desagües de aguas pluviales están marcados para advertir contra el uso para la eliminación de otros desechos.
Los separadores de aceite / agua se instalan en pozos de captura de aguas pluviales para dar servicio a las áreas de estacionamiento de automóviles.
Los materiales de limpieza utilizados en The Rees Hotel son, en la medida de lo posible, no tóxicos y biodegradables.
Se proporcionan compartimientos dobles en todos los apartamentos para permitir a los huéspedes clasificar y separar los desechos orgánicos e inorgánicos.
Mientras que Queenstown no tiene servicio de reciclaje para propiedades comerciales, The Rees Hotel tiene su propio centro de almacenamiento de materiales reciclables como papel, metales, plástico y vidrio, y nuestros desechos orgánicos se donan a una granja local de pollos de granja.
Conservación natural
Beech Cove, la ubicación del Hotel Rees, tiene un microclima beneficioso que ha permitido la supervivencia de un bosque natural de hayas, mientras que la mayor parte de la vegetación original en la costa ha desaparecido o ha sido reemplazada. Dos tipos de muérdago ocupan los doseles de algunos de estos árboles de haya de larga data, una rareza según el consejo de conservacionistas calificados.
El Rees Hotel Queenstown se ha ocupado de preservar el hayedo, creando una reserva pública alrededor del claro en el borde occidental del sitio. La pasarela y el claro están protegidos a perpetuidad por un convenio sobre el título de The Rees Hotel, y se está creando una nueva reserva ajardinada con plantas nativas adicionales que brindará acceso desde Frankton Road a la pasarela de Foreshore.
Como resultado, se preserva y mejora una característica ecológica importante.
Sostenibilidad social
El Hotel Rees se ha comprometido firmemente a respetar y promover los valores sociales, culturales e históricos del Distrito de Southern Lakes. Esto se demuestra en nuestra colección única de obras de arte e impresiones contemporáneas e históricas, nuestra extensa biblioteca de libros raros sobre el desarrollo de la región, nuestro compromiso de servir productos locales, vinos y bebidas a nuestros huéspedes, y en la gama de Rees Experiencias hoteleras que estamos desarrollando con la asistencia de proveedores locales.
Asociaciones de suministro
El Hotel Rees se esfuerza por obtener sus suministros externos localmente, siempre que sea posible.
Alentamos a nuestros proveedores a seguir políticas similares con respecto a la sostenibilidad ambiental y social en sus propias operaciones. Su compromiso tendrá una gran influencia en nuestra decisión de hacer negocios con ellos.
Consejos para y de los invitados
El compendio que proporcionamos a los huéspedes en cada apartamento y suite contiene más consejos sobre cómo puede ayudarnos a cumplir nuestras metas de sostenibilidad social y ambiental.
Agradecemos sus sugerencias sobre cómo podemos mejorar la sostenibilidad ambiental y social de nuestras operaciones. Cada sugerencia será sometida a la consideración de nuestro Grupo de Mayordomía de la Sostenibilidad y el Grupo le informará sobre el resultado.
Para The Rees Sustainability Stewardship Group

Geoff Burns
Presidente
The Rees Hotel & Luxury Apartments Queenstown
Social Sustainability
The Rees Hotel has made a strong commitment to respect and promote the social, cultural and historic values of the Southern Lakes District. This is demonstrated in our unique collection of contemporary and historic art works and prints, our extensive library of rare books on the development of the region, our commitment to serve local produce, wines, and beverages to our guests, and in the range of Rees Hotel Experiences we are developing with the assistance of local suppliers.
For the year 2017, The Rees donated to over 13 Charitable Programmes at a value of NZD $15,000.00+. For the year 2018 to date, it has supported 8 charitable programmes to the value of NZD $20,000.00+ including the nationwide Plunket Foundation and Lions Club NZ.
Some of the organisations that we have supported are as follows:
• Queenstown Primary School - http://www.queenstown.school.nz/
• Cure Kids Fundraiser
• Frankton Fire Brigade
• St. Joseph's School - http://www.stjosephsqt.school.nz/
• Christchurch Symphony
• Plunkett Foundation & Lions Club NZ
• John McGlashan College - https://www.mcglashan.school.nz/
• Queenstown Alpine Ski Team - https://www.qast.org.nz/
• Christchurch City Mission - http://www.citymission.org.nz/
• Firefighter SkyTower Stair Challenge - https://firefightersclimb.org.nz/
• Shotover Jet Christmas
• Drama Queenstown - https://www.dramaqueenstown.co.nz/
• Koru Care Christchurch Charity - http://www.korucare.org.nz/
• Queenstown Squash Club - http://queenstown.squashclub.co.nz/
• ASB Pink Ribbon Cancer Charity
• Otago Community Hospice - https://otagohospice.co.nz/
• Queenstown Trails Trust - http://queenstowntrail.co.nz/
• Catalyst Queenstown - http://catalystnz.org/
Supply Partnerships
The Rees Hotel endeavors to source its external supplies locally, wherever possible.
We are encouraging our suppliers to follow similar policies in regard to environmental and social sustainability in their own operations. Their commitment will have a strong influence on our decision to do business with them.
Sustainable Food Suppliers
After numerous tastings we have sourced what we believe to be amongst the best examples of local quality produce from people who have a genuine passion for food. We are proud of the quality produce within our region and are aware that buying local supports the community and helps to reduce food miles. Half the battle of cooking great food is starting with a quality product and we believe that we have found many! We hope that you enjoy our research and maybe even use some of them yourself – please tell the suppliers that we sent you!
Havoc pork, hunter near waimate 03 689 8288 www.havocfarm.co.nz
Fantastic free range pork reared the proper way
Fine food brokers, queenstown 03 409 0374
Fresh fish, shellfish and other deli products

The fridge, alexandra & cromwell 03 448 6212
Great bacon, real black pudding and other deli goods
Cardrona merino lamb, cardrona 0212 630 730 www.cardronamerino.com
Full flavoured mountain bred merino lamb
European bakery, frankton 03 442 3909
Proper crusty sour dough breads
Fare game, invercargill 03 216 8535
Wild game meats including, hare, goat, rabbit and venison
Heart of the desert saffron, cromwell 03 445 1909
World class saffron grown in a front garden!
Basil, parsley & partners, cromwell 03 445 0732
Fresh herbs and salads fresh from the garden! You can taste the difference
Marsh`s honey, ettrick 03 446 6704 marshhoney@xtra.co.nz
Central Otago clover honey and honeycomb
Neat meats, queenstown 03 7774328 www.neatmeat.com
Supplier of dry aged beef and other high quality meats. Visit their shop its awesome!
Double Rock, cromwell 03 4427095
Local organic specialist fruit and vegetable grower
Solander, port nelson 03 545 9650 www.solander.com
Fresh fish and shellfish
Macfarlanes cherries 03 445 1566
Amazing cherries from Cromwell with passionate owners
Moko smoked eel 03 312 7008 moko2009@clear.net.nz
Amazing smoked eel from canterbury with dedicated passionate owners
Mahurangi oysters, mahurangi mahurangioysters.co.nz
Fantastic pacific oysters grown in super clean waters for a great taste
Sabato, auckland 09 630 8751 www.sabato.co.nz
Specialist deli and pastry products
Whitestone cheese, oamaru 03 434 8098 www.whitestonecheese.co.nz
Otago cheesemonger with a comprehensive range
Gibbston valley cheese, gibbston Valley 034411388
www.gvcheese.co.nz Our most local cheesemonger from the valley
Aspiring organics, wanaka 03 4437971 www.aspiringorganics.co.nz
Organic locally grown and sourced vegetables and fruits
Cairnmuir olives, bannockburn 03 4450920 www.cairnmuirolives.co.nz
High quality olive oil in a Central Otago style
Canter valley duck, rangiora 03 3129 805 www.cantervalley.co.nz
Specialist poultry products
Heilala vanilla, tauranga/tonga 07 552 6879 www.heilalavanilla.co.nz
Very good ethically grown "local" vanilla
Coppersfolly farm wasabi, 03 325 2166 www.coppersfolly.co.nz
South Island grown pure wasabi, Pungent!
Nevis gardens, gibbston valley 021 1141679
More amazing locally grown fruit and vegetables including fantastic asparagus
Equagold, 0800vanilla www.equagold.co.nz
Specialist pastry products and interesting ingredients
Ora king salmon, 0800 725666 www.orakingsalmon.co.nz
Premier king salmon from marlborough sounds
Barrys bay cheese, akaroa 03 3045809 www.barrysbaycheese.co.nz
Cheese maker from akaroa making good european style cheese
Kaikoura cheese, kaikoura 03 319 7598 www.kaikouracheese.vendecommerce.com
Small family run cheese producer, making some excellent cheeses out of kaikoura
Hogarths chocolate, nelson www.hogarthchocolate.co.nz
Quality chocolate with great flavour profiles made here in NZ Delicious!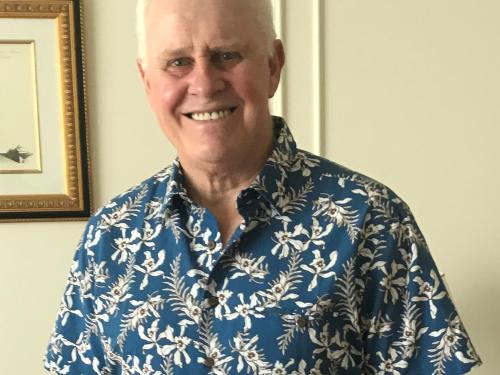 Advice to and from Guests
The compendium we provide to guests in each apartment and suite contains further advice on how you can assist us in meeting our goals for social and environmental sustainability. We positively welcome your suggestions on how we can improve the environmental and social sustainability of our operations. Every suggestion will be submitted for consideration by our Sustainability Stewardship Group and the Group will advise you of the outcome.
For The Rees Sustainability Stewardship Group
Bruce Davidson
Chairman of the Board of Directors
The Rees Hotel & Luxury Apartments Queenstown