The Rees Team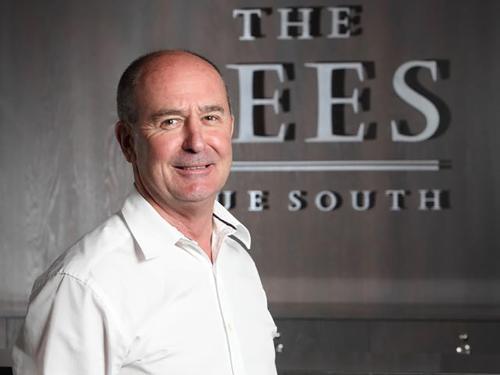 Mark Rose - Chief Executive
Mark brings a wealth of talents and experience to the role as first Chief Executive of The Rees Hotel & Luxury Apartments Queenstown. Mark has spent his working life in the hospitality industry in the UK, the USA, Australia and New Zealand. He is a trained chef and a specialist in food and beverage services who has managed vineyard and winery operations in addition to his hotel management duties. He came to The Rees Hotel and Luxury Apartments Queenstown directly from an appointment as General Manager of the prestigious Cameron House on Loch Lomond, one of Scotland's finest luxury hotels. Two golf courses, five dining rooms, a marina, a spa [voted best spa in Scotland], a staff of 450 – and a guest list that ranges from sport stars and celebrities to the King of Jordan.
Contact: mark@therees.co.nz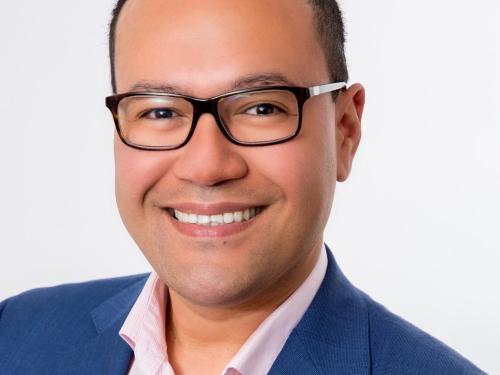 Roman Lee-Lo - Director of Operations
Roman was a pre-opening team member of The Rees. He joined the hotel as Reservations Agent and after three months, he was promoted as one of the hotel's first Duty Manager's. His passion for creating exceptional guest experiences saw him progress and develop. He was appointed as Chair of the Health & Safety Committee and, had a passion that supported the CEO's vision of continuing to build people capability. He championed Human Resources which saw the hotel establish its first HR function and various people-focussed initiatives alongside his role of Assistant Front Office Manager. After 5+ years with the team, Roman left to join the HR Team at Hilton Worldwide for almost 2 years, some of his key responsibilities included Recruitment, Health & Safety, Learning and Development and, Payroll.
Roman returned to The Rees in early 2016 as Manager, Special Events and Sales before being appointed as Executive Assistant Manager then Director of Operations. Roman was a founding member of the Human Resources Institute of NZ's local branch in 2012 and, a past president. Roman is very proud to not only work for an award-winning hotel but to be surrounded by a team of highly experienced hospitality professionals at The Rees.
Contact: roman@therees.co.nz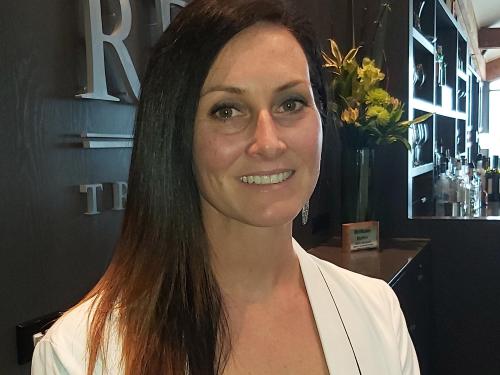 Micka McDonald - Front Office Manager

Micka originally hails from Swan Hill, a small country town in the Victorian Mallee of Australia. Although Journalism and Media Production were her further educated fields, Micka began her hospitality career cleaning rooms in a motel in her home town, in between studying at Charles Sturt University in Bathurst. This lead to waitressing in Bistros and then bar work in nightclubs in Melbourne.

Micka worked as a Night Auditor to finance her Media Production course by day, which in turn, became the topic for most of her assessments as her experience working alone in a 3 star hotel on Elizabeth Street, Melbourne at The Hotel Y, (the old YMCA) was eventful every night. Hospitality lead Micka on her OE as she travelled around Canada working in reception roles in Hotels and Resorts in Jasper National Park and Sun Peaks Resort, then back to Australia to Far North Queensland taking on Supervisor roles at the Radisson Treetops resort and DayDream Island.

Micka was lured to Queenstown to work as a Duty Manager at The Heritage Hotel, before being promoted into the role of Reservations & Yield Manager which she held for 8 years. Micka began working at the Rees Hotel Queenstown in November 2014 as Front Office Manager. She brings 20 years of hospitality experience with her and is still challenged on a day to day basis.

Contact: micka@therees.co.nz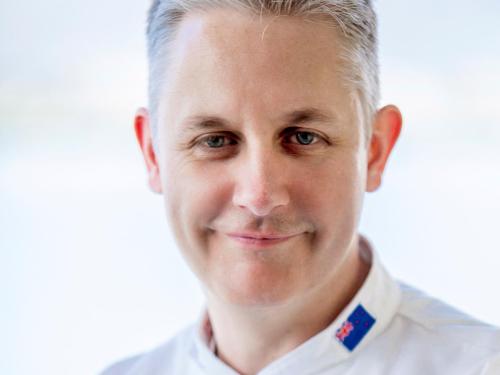 Corey Hume - Executive Chef
Corey joins us from one of the most highly awarded lodges in the world, Blanket Bay where he was Executive Chef for eight years. As a highly experienced Executive Chef and Manager, Corey is also passionate about mentoring young chefs to compete in culinary competitions, who have gone on to win National titles of Commis Chef of the Year and Pastry Chef of the Year. In 2017, Blanket Bay was awarded by the World Luxury Restaurant Awards as the Best Luxury Restaurant in New Zealand. During the 2018 season, he had modernised the pastry section
significantly in a hands on role. In 2016, he was sent by the owners of Blanket Bay to Stagier in some of California's best Michelin starred restaurants for staging, including the three Michelin starred, The Restaurant at Meadowood. Corey is also very passionate about community charities such as the Ronald McDonald Supper Club which are some of the community projects The Rees Hotel will continue to support.
Chef Corey Hume was born and raised in Christchurch, New Zealand. He trained at Christchurch Polytechnic and won a scholarship to further his training at Johnson & Wales University in Rhode Island, Providence, USA.
Throughout his career Corey has been a representative for New Zealand, Australia and Australasia (as a whole) numerous times and was a member of the Fonterra New Zealand Olympic Squad that competed at the Culinary Olympics in 2016.
Corey was the Executive chef for one of the world's most exclusive and well-regarded lodges, Blanket Bay Lodge Glenorchy. There he and his team cater to some of the most discerning guests who all have the highest expectation in service, wine and of course cuisine. The lodge, has won numerous International awards. Most recently for its Spa and Food and Beverage, as the only NZ establishment awarded the NZ Winner of the World Luxury Restaurant and Spa Awards for 2017. Whilst running the day to day operations of the Blanket Bay kitchen, Corey still finds time to foster, train and mentor his team not only in their careers but also in the culinary competition arena where he has helped train New Zealand "Commis Chef of the Year" as well as New Zealand "Pastry Chef of the Year". A true testament to his passion for cuisine, competitions and the hospitality industry. Corey is a Trustee of The New Zealand Culinary Arts Academy and the current Coach of the Bocuse d'Or Team New Zealand 2018, a role which he is eager to enable Candidates and Commis competitors to be their absolute best during the Bocuse d'Or Asia Pacific 2018 Selection.
Contact:
corey@therees.co.nz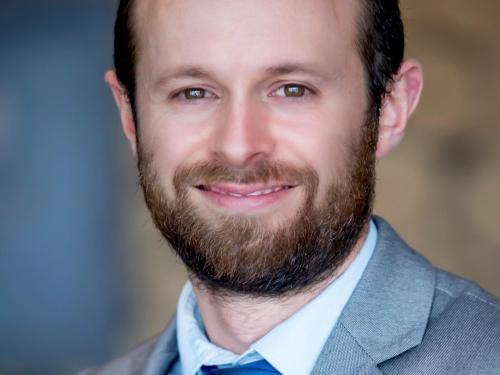 Edward Johnson - Restaurant Manager
Coming from an extensive and varied hospitality background, the former staffer from a Michelin-rated restaurant in the United Kingdom moved back to New Zealand in 2017.
Johnson has risen up the ranks from bar tending to Maitre D' and is a former Accor Employee of the Year recipient during his employment at the Hotel St Moritz Queenstown.
Originally from Birmingham, he was drawn to True South's international reputation as a must-do destination for serious fine wine connoisseurs and gourmet lovers when visiting New Zealand's top tourism hub.
"This is the ultimate for me – it's where I can channel my passion for producing once-in-a-lifetime experiences. True South is certainly one of those places where you can make the memory of a meal last forever," Johnson says.
Aside from his hands-on managerial approach, the Restaurant Manager is an expert espresso barista and creator of signature cocktails. One previous role involved mastering over 50 concoctions on the menu.
He's been known for spearheading drinks list revamps using only locally sourced premium products. Now at True South he's savouring his access to over 500 different types of wines and being part of the restaurant's booked out seasonal Winemaker Culinary Series Dinners.
"Now I'm relishing being part of a team in an environment where the focus is on all round excellence and using local ingredients that are ethically sourced."
Contact: edward@therees.co.nz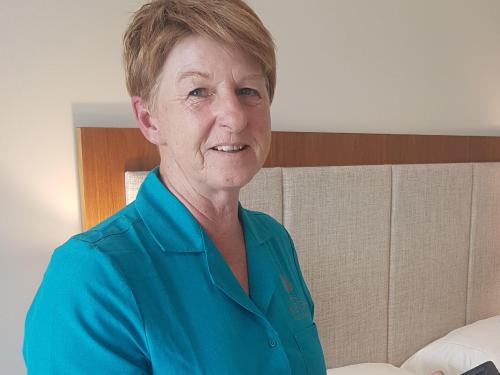 Sharon Preston - Executive Housekeeper
Sharon joined The Rees Hotel, Queenstown as its pre-opening Executive Housekeper in 2008. Prior to joining The Rees, Sharon was Head Housekeeper for over 3 years at the neighbouring Villa Del Lago who were initial developers of The Rees. Sharon is originally from Dunedin and is no stranger to the hospitality industry as she worked for CDL at its Kingsgate property in Dunedin for 20 years and in the last two years as Head Chef. Sharon sets a very high expectation of herself and this reflects in her hard working ethic and the high standard of the accommodation offering at The Rees. Sharon is also very proud of the Housekeeping team she has built and she believes in treating people just as she'd like her children to be treated.
Contact: sharon@therees.co.nz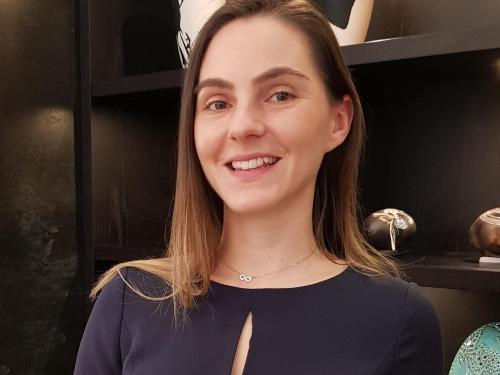 Katharina Graf – Human Resources Manager
Katharina joined The Rees Team in September 2018 after departing a senior management role for the Four Points by Sheraton, a Marriott International brand.
The trilingual German's outstanding hospitality career commenced 9 years ago with an apprenticeship at the Hilton Munich Park whilst concurrently studying for a Hotel Diploma.
Since graduation Katharina has gone on to study performance management systems and consulting skills courses at Ivy League institution, via ECornell University which is ranked number one in the world for hospitality and hotel management. She is also a certified Hilton trainer after achieving the highest level of Worldwide Management Development training for the global hospitality company.
Contact: katharina@therees.co.nz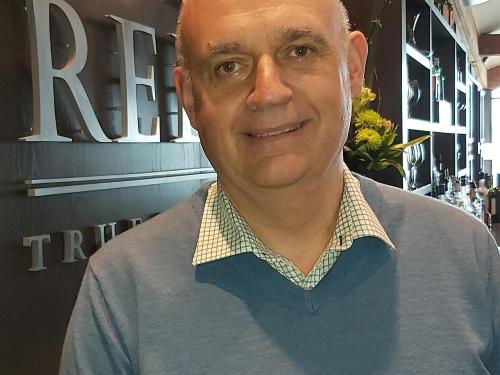 Lawrence Montague - Financial Controller
Lawrence joined The Rees Team in late 2015 and is a member of the Institute of Chartered Accountants of Australia & New Zealand. Lawrence has more than 20 years' experience in hotel finance having worked in the Pacific Islands, Middle East, Australia & NZ.
Lawrence hails from Auckland city and made the move to work at The Rees. A career and lifestyle transition that he enjoys along with the natural surroundings of the Wakatipu after living in urban Auckland. Queenstown is now home to Lawrence and he enjoys mountain biking, animal welfare and furniture restoration and, is also a member of Toastmasters Queenstown - a branch of the worldwide public speaking organisation.
Lawrence is privileged to be part of such a talented group of people at The Rees Hotel & Luxury Apartments.
Contact: lawrence@therees.co.nz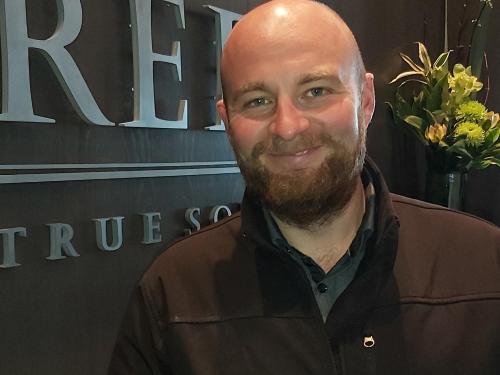 Carl Lewis - Chief Engineer
Carl joined the team in April, 2018.
Carl has years of experience in both customer service roles and, owning his own electrical business.
As a qualified electrician and fire alarm technician, he also brings past hotel experience having previously been Maintenance Manager at the Nugget Point Queenstown. Originally from the UK, Queenstown is now home for Carl having lived here for over 5 years.
Contact: carl@therees.co.nz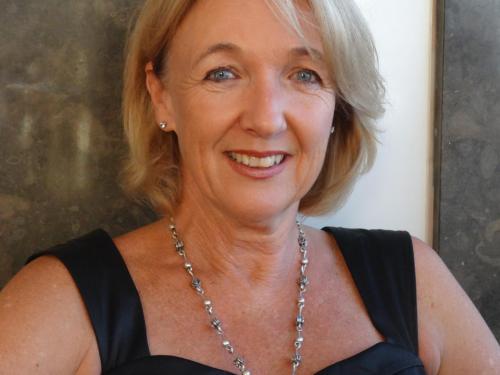 Caroline Davidson - The Rees PR Director, Australia

Managing Director of Davidson Communications Pty Ltd
Caroline was born in the U.K. (Portsmouth, England), schooled in Australia and the U.S., studied Psychology at Sydney University, resides in Australia and has lived and worked in the USA.
After a period in international hospitality management for the Greater Union organization, Caroline began her own business, Davidson Communications Pty Ltd, in 1990. This successful public relations and destination marketing business specialises in the leisure, entertainment and tourism industries. In addition, Caroline's versatile skills and first-class media relationships have been employed as a consultant strategist and a specialist PR expert to benefit a range of clients as diverse as Australian Federal Government programs and launches, national sporting events and festivals, innovative corporate product launches and celebrity profiling.
Caroline was a shareholder and Director of Public Relations for Select Hotels & Resorts International between 2004-2009, successfully re-branding and building an enviable profile for this marketing group for over 50 unique, high-end luxury accommodation experiences across Australia, New Zealand Asia and the Pacific.
Davidson Communications has provided successful brand management, destination representation, public relations strategies, campaigns and initiatives in Australia, New Zealand and Asia-Pacific for a range of high profile international brands and corporate clients such as Rocky Mountain International (representing tourism boards for initially Idaho, Montana, Wyoming, North Dakota & South Dakota and since July 2015 MT, ND, SD and WY); Visit Denver ( projects); Jackson Hole Mountain Resort/ Jackson Chamber of Commerce (projects); Travelocity ( t/a ZUJI.com.au in Australia); Starwood Hotels, Rendezvous Hotels & Resorts International;
Select Hotels & Resorts International; Hard Rock Cafe; Hard Rock Hotels and Resorts (Asia), The Rees Hotel Queenstown and The Noosa International Food & Wine Festival ( NIFW, QLD) over a twenty five year period.
Caroline Davidson Accreditations, Memberships & Awards & Affiliations
• Australian Society of Travel Writers (ASTW) Annual national award for Best Tourism Board/ Product representation 2016
( for Real America States MT, ND, SD & WY)
• Australian Society of Travel Writers (ASTW) Annual national award for Best Tourism Board/ Product representation 2017
( for The Rees Hotel Queenstown)
• Executive Committee member and Secretary, Visit USA Australia (2015, 2016, 2017)
• Associate Public Relations Member, Australian Society of Travel Writers (ASTW) since 2000
• Visit USA Australia Member, Media Committee chairperson 2016, Trade Expos Committee Chairperson 2017
• Media committee member, IPW16 and IPW 2017 (formerly known as Pow Wow)
• Brand USA AU Advisory Board member 2017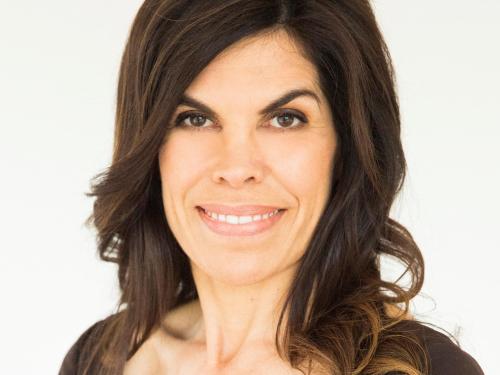 Sarah Sparks - The Rees PR Director, New Zealand
Sarah was born in Marlborough, New Zealand, schooled in Christchurch, New Zealand and completed her tertiary education to post graduate level in Auckland (Bachelor of Commerce – Tourism and Post Graduate Diploma in Communications and Public Relations).
She is a senior public relations practitioner for more than 20 years with a marketing and journalism background gained from various in-house management roles, freelance writing and public relations contracts in the finance/banking/legal, tourism/aviation/leisure/hospitality, sporting, fast moving consumer goods (FMCG), information technology, health/beauty, real estate/property development and food industries. She also consults with Māori Iwi and Hapu organisations which is a specialty.
The tourism sector is Sarah's true passion. After graduation she was employed in public relations and communications positions in Australia and Japan before returning to New Zealand to work for an independent luxury hotel operator before being recruited by Air New Zealand Inflight Services Long Haul.
After leaving the award-winning global airline Sarah was appointed to a sole charge in-house communications managerial role for a global hotel chain, Pan Pacific Hotels Group (Park Royal, Centra and Travelodge brands) before being head hunted by a subsidiary of Saatchi & Saatchi, Mojo's to work within the public relations consultancy team on accounts in the financial services, information technology and consumer categories.
In 2000 she embarked on her own business venture and launched Markom PR Limited a boutique communications consultancy. Who Sarah has advised has been eclectic; from a Crown Entity to start-ups and organisations in various stages of the business life-cycle both locally and internationally.
Markom PR Limited has provided strategic communications and public relations services to clients such as the French New Zealand Chamber of Commerce, Buddle Findlay (legal practitioners in Auckland, Wellington and Christchurch), Business Immigration New Zealand, Jasons Travel, Bank Direct (subsidiary of ASB), Public Trust, National Urban Māori Authority (and member brands such as Whānau Tahi, Te Pou Matakana. Te Whānau O Waipareira, Social Value Aotearoa), Ngāti Tama ki Te Waipounamu Trust, Bachcare, Mondo Travel, Rydges Hotels & Resorts, The Rees Hotel Queenstown.
Sarah continues to freelance when she has time for media such as Fairfax (Sunday Star Times), Bauer (Women's Day), Tangible Media (GOOD Magazine), NZME (the New Zealand Herald), NZBusiness magazine, Heritage magazine, LawTalk and VERVE magazine.