Environment
Our Commitment
The Rees Hotel Queenstown is committed to policies and practices that support the goals of environmental and social protection and sustainability. The Rees Hotel has implemented a company-wide stewardship programme to pursue and develop operational practices that minimize waste and promote positive interaction between the operations of our business and the broader community in which we live.
Carbon Neutral
The Rees Hotel has determined that it will be an industry leader in the achievement of Carbon Neutral status, through the measurement of its Carbon Footprint, the adoption of new practices to reduce Carbon emissions, and we are researching ways to support Carbon Emission Offset projects to compensate for any emissions that we are unable to eliminate.
Energy Conservation
Design and construction practices have been followed that deliver acoustic and thermal insulation that significantly exceeds current New Zealand standards.
Energy efficient light bulbs and fluorescent tubes have been fitted, where ever possible, in all general use areas of The Rees Hotel – internally and externally.
Under floor heating, wall heaters and gas fire places can all be remotely controlled so that energy use can be centrally managed and conserved when apartments are vacant.
Water Conservation
Sophisticated water efficient fixtures – such as shower heads, tap aerators and dual flush toilets – are standard throughout The Rees Hotel.
We have implemented a towel and linen exchange policy designed to minimize waste of water and the use of laundry products
Grey water is removed from the central laundry and re-used for garden irrigation.
Storm water drains are marked to warn against use for the disposal of other wastes.
Oil/water separators are installed in storm water catch pits servicing car parking areas.
Cleaning materials used at The Rees Hotel are where possible non-toxic and biodegradable.
Dual bins are provided in all apartments to enable guests to sort and separate organic and inorganic wastes.

Nature Conservation
Beech Cove – the location of The Rees Hotel – has a beneficial microclimate that has supported the survival of a natural grove of beech trees whereas most of the original vegetation on the shoreline has vanished or been replaced. Two types of mistletoe occupy the canopies of some of these long-standing Beech trees – a rarity according to advice from qualified conservationists.
The Rees Hotel Queenstown has taken care to preserve the beech grove, by creating a public reserve around the glade at the western border of the site. The walkway and the glade are protected in perpetuity by a covenant on the title of The Rees Hotel, and a new landscaped reserve featuring additional native plants is being created and will provide access from Frankton Road to the Foreshore walkway. As a result an important ecological feature is being preserved and enhanced.
Our Kea Initiative Video
Social Sustainability
The Rees Hotel has made a strong commitment to respect and promote the social, cultural and historic values of the Southern Lakes District. This is demonstrated in our unique collection of contemporary and historic art works and prints, our extensive library of rare books on the development of the region, our commitment to serve local produce, wines, and beverages to our guests, and in the range of Rees Hotel Experiences we are developing with the assistance of local suppliers.
For the year 2017, The Rees donated to over 13 Charitable Programmes at a value of NZD $15,000.00+. For the year 2018 to date, it has supported 8 charitable programmes to the value of NZD $20,000.00+ including the nationwide Plunket Foundation and Lions Club NZ.
Some of the organisations that we have supported are as follows:
• Queenstown Primary School - http://www.queenstown.school.nz/
• Cure Kids Fundraiser
• Frankton Fire Brigade
• St. Joseph's School - http://www.stjosephsqt.school.nz/
• Christchurch Symphony
• Plunkett Foundation & Lions Club NZ
• John McGlashan College - https://www.mcglashan.school.nz/
• Queenstown Alpine Ski Team - https://www.qast.org.nz/
• Christchurch City Mission - http://www.citymission.org.nz/
• Firefighter SkyTower Stair Challenge - https://firefightersclimb.org.nz/
• Shotover Jet Christmas
• Drama Queenstown - https://www.dramaqueenstown.co.nz/
• Koru Care Christchurch Charity - http://www.korucare.org.nz/
• Queenstown Squash Club - http://queenstown.squashclub.co.nz/
• ASB Pink Ribbon Cancer Charity
• Otago Community Hospice - https://otagohospice.co.nz/
• Queenstown Trails Trust - http://queenstowntrail.co.nz/
• Catalyst Queenstown - http://catalystnz.org/
Supply Partnerships
The Rees Hotel endeavors to source its external supplies locally, wherever possible.
We are encouraging our suppliers to follow similar policies in regard to environmental and social sustainability in their own operations. Their commitment will have a strong influence on our decision to do business with them.
Sustainable Food Suppliers
After numerous tastings we have sourced what we believe to be amongst the best examples of local quality produce from people who have a genuine passion for food. We are proud of the quality produce within our region and are aware that buying local supports the community and helps to reduce food miles. Half the battle of cooking great food is starting with a quality product and we believe that we have found many! We hope that you enjoy our research and maybe even use some of them yourself – please tell the suppliers that we sent you!
Havoc pork, hunter near waimate 03 689 8288 www.havocfarm.co.nz
Fantastic free range pork reared the proper way
Fine food brokers, queenstown 03 409 0374
Fresh fish, shellfish and other deli products

The fridge, alexandra & cromwell 03 448 6212
Great bacon, real black pudding and other deli goods
Cardrona merino lamb, cardrona 0212 630 730 www.cardronamerino.com
Full flavoured mountain bred merino lamb
European bakery, frankton 03 442 3909
Proper crusty sour dough breads
Fare game, invercargill 03 216 8535
Wild game meats including, hare, goat, rabbit and venison
Heart of the desert saffron, cromwell 03 445 1909
World class saffron grown in a front garden!
Basil, parsley & partners, cromwell 03 445 0732
Fresh herbs and salads fresh from the garden! You can taste the difference
Marsh`s honey, ettrick 03 446 6704 marshhoney@xtra.co.nz
Central Otago clover honey and honeycomb
Neat meats, queenstown 03 7774328 www.neatmeat.com
Supplier of dry aged beef and other high quality meats. Visit their shop its awesome!
Double Rock, cromwell 03 4427095
Local organic specialist fruit and vegetable grower
Solander, port nelson 03 545 9650 www.solander.com
Fresh fish and shellfish
Macfarlanes cherries 03 445 1566
Amazing cherries from Cromwell with passionate owners
Moko smoked eel 03 312 7008 moko2009@clear.net.nz
Amazing smoked eel from canterbury with dedicated passionate owners
Mahurangi oysters, mahurangi mahurangioysters.co.nz
Fantastic pacific oysters grown in super clean waters for a great taste
Sabato, auckland 09 630 8751 www.sabato.co.nz
Specialist deli and pastry products
Whitestone cheese, oamaru 03 434 8098 www.whitestonecheese.co.nz
Otago cheesemonger with a comprehensive range
Gibbston valley cheese, gibbston Valley 034411388
www.gvcheese.co.nz Our most local cheesemonger from the valley
Aspiring organics, wanaka 03 4437971 www.aspiringorganics.co.nz
Organic locally grown and sourced vegetables and fruits
Cairnmuir olives, bannockburn 03 4450920 www.cairnmuirolives.co.nz
High quality olive oil in a Central Otago style
Canter valley duck, rangiora 03 3129 805 www.cantervalley.co.nz
Specialist poultry products
Heilala vanilla, tauranga/tonga 07 552 6879 www.heilalavanilla.co.nz
Very good ethically grown "local" vanilla
Coppersfolly farm wasabi, 03 325 2166 www.coppersfolly.co.nz
South Island grown pure wasabi, Pungent!
Nevis gardens, gibbston valley 021 1141679
More amazing locally grown fruit and vegetables including fantastic asparagus
Equagold, 0800vanilla www.equagold.co.nz
Specialist pastry products and interesting ingredients
Ora king salmon, 0800 725666 www.orakingsalmon.co.nz
Premier king salmon from marlborough sounds
Barrys bay cheese, akaroa 03 3045809 www.barrysbaycheese.co.nz
Cheese maker from akaroa making good european style cheese
Kaikoura cheese, kaikoura 03 319 7598 www.kaikouracheese.vendecommerce.com
Small family run cheese producer, making some excellent cheeses out of kaikoura
Hogarths chocolate, nelson www.hogarthchocolate.co.nz
Quality chocolate with great flavour profiles made here in NZ Delicious!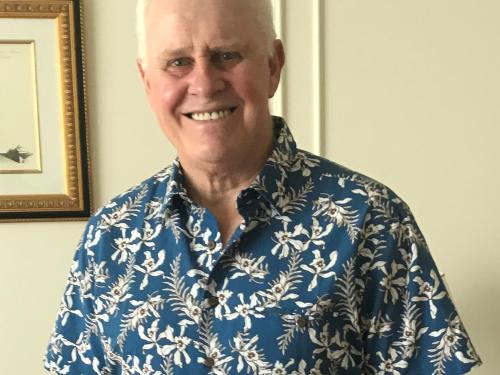 Advice to and from Guests
The compendium we provide to guests in each apartment and suite contains further advice on how you can assist us in meeting our goals for social and environmental sustainability. We positively welcome your suggestions on how we can improve the environmental and social sustainability of our operations. Every suggestion will be submitted for consideration by our Sustainability Stewardship Group and the Group will advise you of the outcome.
For The Rees Sustainability Stewardship Group
Bruce Davidson
Chairman of the Board of Directors
The Rees Hotel & Luxury Apartments Queenstown