Central Otago Wine Tours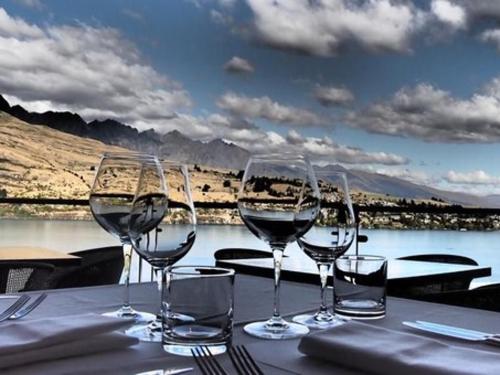 "Central Otago's infamous Pinot Noir wine country is right on your door step when you stay with us here at The Rees Hotel "

Central Otago is the Southernmost wine producing region in the world. Built on a foundation of passion and ingenuity, the region is home to some of the world's best wines immerse yourself in the natural beauty of Central Otago's captivating landscapes and breathe it in with a fine glass of wine in your hand - and what better way to sample some of the finest wines in our region by joining our very own General Manager and wine expert Mark Rose on a private and bespoke tour.

Enjoy your very own privately guided and tailored tour, in a range of our luxury vehicles. Our local and knowledgeable guides give you unparalleled access to the region's best wineries and exclusive sit-downs with some of the industry's best winemakers, to help provide an insight into the journey of vine to grape to barrel to bottle.

Alternatively, feel like Queenstown royalty and lift-off on one of Queenstown's most exclusive tours!
After a luxury transfer (and a glass of champagne) from The Rees Hotel you will depart Queenstown International Airport by Helicopter with The Helicopter Line. Your exclusive six seat helicopter will enable 180 degree panoramic views as you follow the renowned Gibbston Valley and Kawarau Gorge to Mt. Difficulty Winery, for your first tasting and lunch.
Onward and upward to the award-winning Rippon Vineyard to taste some spectacular organic wines from this world renown winery, overlooking spectacular Lake Wanaka. Heading home we stop in the Cardrona Valley to enjoy a drink at the historic Cardrona Pub (New Zealand's oldest hotel!) before returning to Queenstown.
A truly unforgettable time.